Some might even wonder why we are having this conversation. Simply because Sri Lanka and India are both some of the finest south asian tourist destinations. Besides, there is a notion among some foreigners that India and Sri Lanka are the same.
Let me break it to you, that Sri Lanka is NOT India. It has its own language, cultures and religions. Here's a preview, why your next travel destination should indeed be Sri Lanka.
Sri Lanka is a tiny pearl
Sri Lanka is well known as the pearl of Indian ocean. Not only because Sri Lanka's power illuminates the entire waters, also because it is literally very small.
Comparatively, India is 50 times bigger than Sri Lanka.
This means in India you even have to board on a plane to get to the other side of the country.
To reach from north to south of India, you should travel 3,214 kilometers. But to the south from north in SL is only 435 kilometers.
When you visit India, it is quite difficult to travel to your favorite destinations because some places demand hours and hours inside a train.
But when it comes to Sri Lanka, you can reach anywhere on the island in a maximum of 10 hours.
In both tourists' and locals' perspective this is a huge advantage for conserving time and money.
Population is a huge fact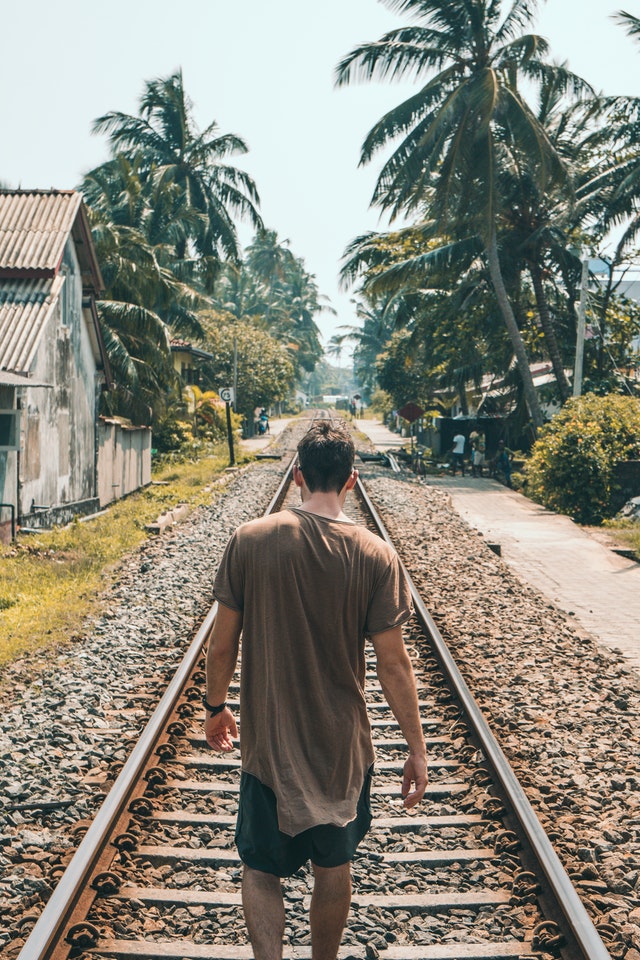 With a population over 1 billion it is not a secret that India's air is polluted. But, considering the amount of population in Sri Lanka which is 24 million, the country has fresher air.
Collectively, most of India's air is red, in other words not suitable for breathing. Only a couple of places are still surviving from the disaster. But in Sri Lanka the whole country still maintains good air.
Sri Lanka's population favors retaining the country's unblemished air. Therefore, if you need to take a whiff of rejuvenating air, you should visit Sri Lanka.
Respect for Buddhism
Sri Lanka is predominantly a Buddhist country. The architecture is mostly influenced by this practical religion. There are so many places you can travel to see the ancient Buddhist temples and learn the fascinating history behind them.
If you travel to Sri Lanka, Buddhist statues can be usually expected everywhere. The stupas are constructed along with the temples which are quite distinctive and huge.
As a Buddhist country, people have their own beliefs, but the most special factor is they have free will. There are no objections or rules.
Having the majority of the people follow Buddhism, makes them trust in Karma which is a theory in Buddhist teachings. In a nutshell, people in Sri Lanka generally believe the notion of what goes around comes around. Therefore, people tend to avoid bad behavior as much as possible.
Buddhist teachings encourage Sri Lankan children to respect all the other religions and live with harmony from a small age.
That may be the reason why the majority of the Sri Lankans never undermine the minor nationalities and the religions whether they are Hindu, Islamic or Catholic.
Cleaner the better
The first impression of a country highly depends on that country's cleanliness. When an outlander reaches India, trash is something they often see in there. India's roads are so unclean, most of the time you need to wear a face mask.
On top of that, herds of wild pigs can be seen everywhere on the roads. The main reason is the trash dumped all over. So, the pigs bring even their piglets to have a nice meal on the side of the road.
In Sri Lanka you will see a lot of domestic dogs lying about, but never a pig. Because, considerably Sri Lanka's roads are much cleaner.
Load some pills in your backpack
Like I have mentioned previously, India's hygiene is undoubtedly poor. If you take a stroll through some of the streets, you'll get a whiff of fresh air. Ahem, excuse me. Fresh pee. Yes! And it totally makes the country look bad because India is full of aromas of spices. Instead, these unmannered humans destroy their own country.
On top of the urine stench, most of the tourists get sick because of the poor sanitation and the polluted air.
In Sri Lanka you never need a mask, and you would never get sick from strolling through the streets.
How close is too close?
In western countries, personal space is widely appreciated. People try to mind their own business whether it's a tour, romantic getaway or a family function. But in India it is said that a lot of outlanders get the feeling that the people are trying to break those boundaries a little too much.
Some people have reported, being in uncomfortable situations when some people go through their personal belongings without permission. Some have even entered the rooms without even knocking.
In Sri Lanka however, people generally are well mannered in these terms.
I'm sure some of these experiences are biased but, it feels super cringy!
Sri Lanka is an Island nation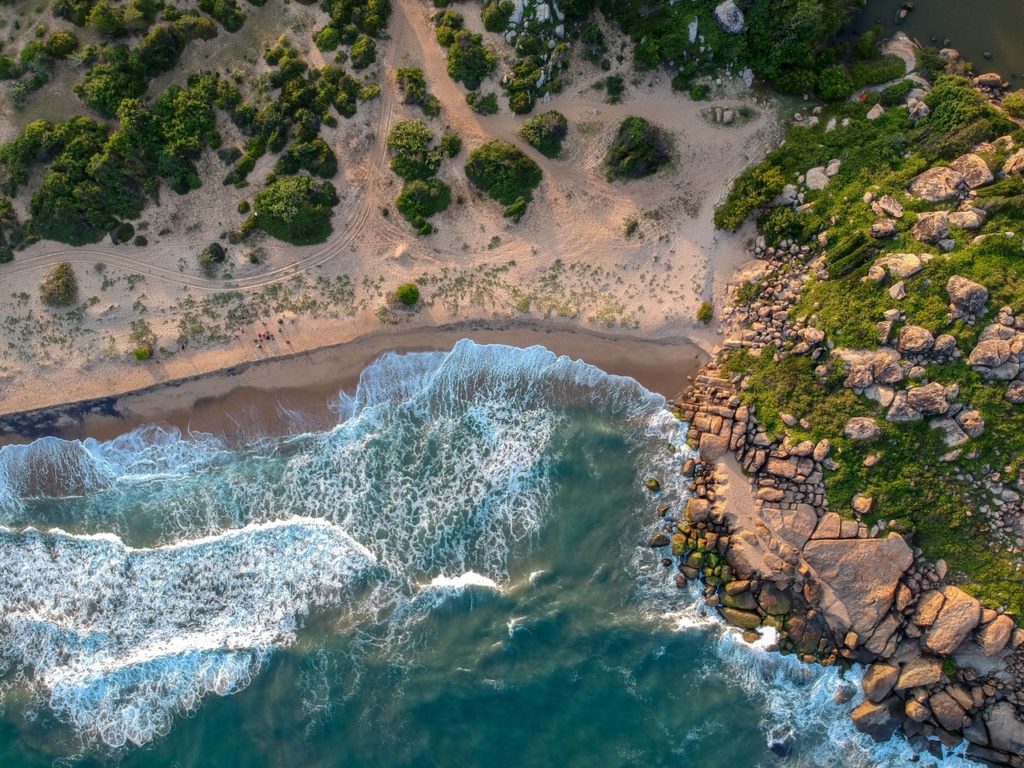 Nobody can deny the drop dead gorgeous beauty of India. In the movie making sense, this country is well known to have locations for every single scene. Don't get me started on the architecture of the ancient buildings they have. Have you ever seen the Taj Mahal? Or even the Red Fort?
Nevertheless, Sri Lanka's main asset is being an Island. This is why it has its own culture, religion and architecture.
That being said, Sri Lanka is surrounded by sandy beaches. It can't get any better than that.
These golden shores should be at the top of your bucket list. Have you ever heard about beaches including Mirissa, Nilaveli, Arugam Bay, Pigeon Island etc.? No? Then get over there and have that once in a lifetime experience.
Needless to say, the majority of the beaches are well maintained and clean. Therefore, you shouldn't worry about infections. The diversity of the wildlife is pre-eminent.
Sri Lanka might not have snow but has a lot to offer from misty mountains of fresh air to historical value that dates back far longer than most of the other countries.
Smile in every corner!
The island nation is widely known for its hospitality. Regardless of the person you ask, they will tell you Sri Lanka is the best country for hospitality. In Sri Lanka people don't have to know each other personally, and for some fascinating reason people always smile when you pass them by.
If you need some help, you can fearlessly receive the best advice you can get.
Sri Lankans are very polite and won't take you for granted.
When someone hands you over change they always hold their elbow lightly with the other hand as a sign of politeness and gratefulness. That is a bizarre yet impeccable tradition of Sri Lankans.
Unique food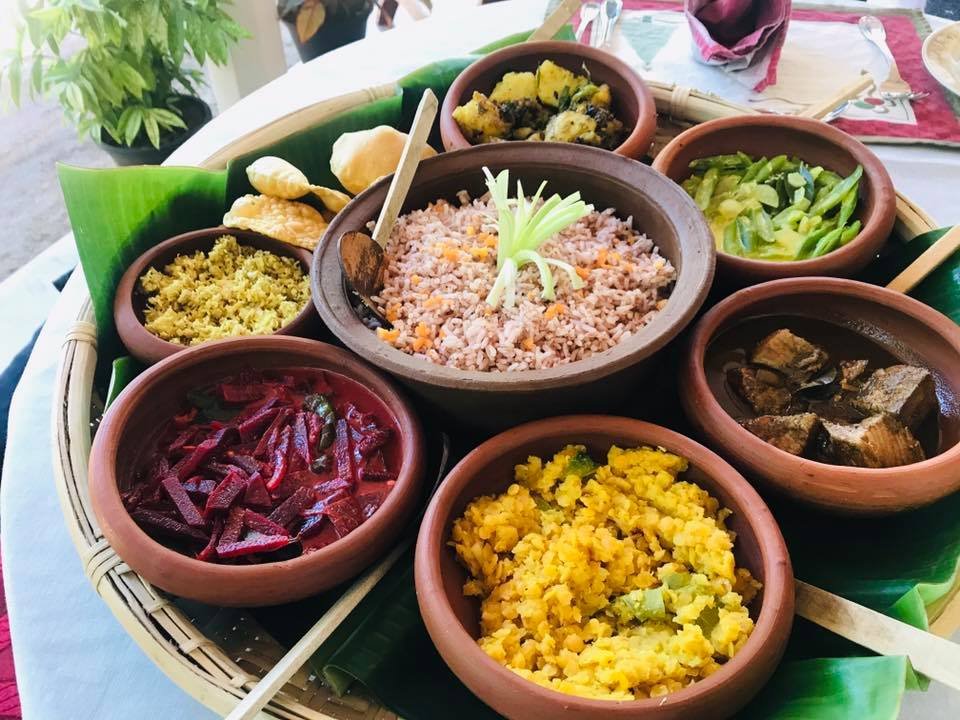 Sri Lanka is filled with amazing and mouth watering food. They are one of a kind. For instance, the sweets they make for special occasions are divine.
For their Sinhalese and Hindu new year, all of the TV channels telecast making these special sweets exclusive for the new year.
Moreover, their Jackfruit curry is unbelievably famous and nutritious. Not to mention, if you are a vegetarian or a vegan you can use Jackfruit as a substitute for meat. How cool is that?
When you visit Sri Lanka don't forget to eat a cheese kottu which is a well known food there. Some will be a little peppery, but unquestionably delicious.
Sri Lankan rice and curry is simply out of this world. They appreciate the subtle flavors which come from spices. Unlike India, the spices are not too strong but just the right amount.
The other most fundamental fact is Street Food. You cannot get sick by eating from a roadside shop. They may not upto the 5 star standard. But, they surely fill you up and curb cravings for longer while letting your stomach stay quiet.
Going solo
Unlike India, for solo female travelers it is totally safe to wander around the country. People won't come and ask you for photographs and annoy you. People are usually occupied with their business.
However, in India, most people would approach you and tail you which is an unnecessary problem.
Don't dress to impress
In India female travelers get so embarrassed because of their outfits. India being a very conservative country, some locals tend to be provoked by the clothes you have on.
For instance, wearing a pair of shorts combined with a tank top or a camisole is a No No. If you want to avoid being cat-called you should definitely stay covered up.
As for Sri Lanka, in most places you can go however you like. You might get the occasional glances from the corner of some people's eyes but wearing what you like is never a crime in Sri Lanka.
Nevertheless, be sure to cover up when you visit religious and spiritual destinations.
Even Sri Lanka is beginning to welcome new trends into their lives. Therefore, you don't need to dress to impress the Sri Lankans.
Buddhist Travel Destinations
Regarding the aforementioned respect for religion is not that convincing in India.
Most of the Buddhist attractions in India are saturated with pretend monks. These people are freely roaming nearby archeological sites and pretend to meditate.
Most tourists fall for bald heads and the orange color robes eventually handing over money to them.
Most of the tourist groups in Sri Lanka are advised prior to their departure for India, not to fall for these scams. Tourist guides and the companies repeatedly warn specially Sri Lankans not to be a part of this horrendous act.
Roads are less crowded
Sri Lanka is not that crowded due to the lesser population relatively to India.
As for Indian roads, they can be called a living hell due to their unpleasantly large crowds. The smoke from vehicles, unbearable honks and people crossing the roads like ants is a disaster.
Sri Lankan roads are not this chaotic and unbreathable. After all you visit a country to have a good time, not to be pissed off.
Poverty
Sri Lanka is not a rich country. Obviously Sri Lankans are struggling with money and opportunities. Their movie industry is not that big of a deal as well in India. After all, Indian cinema or Bollywood is at the top of the world for producing the most number of movies per year. So, imagine the depth of their resources.
Although the fact is that, if you take a glance at the cities of India, there are many modern buildings, but hidden among them are extremely poor people.
Some houses even have cows living inside them. Children aren't properly taken care of. Most of the mothers come and sing on the road to collect some earnings.
Why there is a huge visible gap between the rich and poor innocent people is still a question for such an innovative country.
However, Sri Lankan towns are not drastically different from one another. Even people in rural areas live respectfully by keeping old school homes. Remote areas have the same infrastructure as the western province.
Yes, we cannot say Sri Lanka is faultless but the gap between the rich and poor is not obvious.
Begging and Tourism
Although India has been developing at a rapid pace, it is still developing and poverty is a huge obstruction for the tourism industry.
Begging in tourist attractions is pretty annoying. Begging in India is not for the faint hearted. Most of the kids swarm around tourists begging for money, and they can be rather persuasive and sometimes even aggressive.
These kids' plight is frightful and sad.
In Sri Lanka it is rare to see a beggar nowadays. There are a few innocent people who sell stuff such as small books or mothballs. Other than that, the country is pretty peaceful.
Assumably, the placidness comes from the fact that Sri Lanka's top industry is Tourism.
Conclusion
India and Sri Lanka both possess a vast historical and cultural value. But treating them as the same country is unfair. Because in fact they are not.
Even the conversion rate for Sri Lanka is different. For Indian Rupee you get 2.51 LKR which is another plus point for tourists.
Regardless of the country, you should have common sense to dodge scams and mishaps when strolling at night.
Now it is high time you booked a ticket to Sri Lanka.